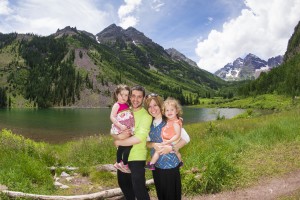 Cleveland NCSY is elated to have the Tenenbaums join the team!
Rabbi T is our new Program Director in Cleveland NCSY. He will be working with our Chapter Board to create develop and maintain our exciting programs and initiatives. Prior to moving to Cleveland Rabbi T worked as the Director of Youth Engagement for Aish HaTorah of Denver, Colorado.
Some of the new initiatives Rabbi T will be undertaking is partnering with any and all community organizations that are affiliated with 6th– 12th grade students. As well, he will be running great Israel culture clubs in many of the local public schools. One big focus of his will be Jr. NCSY (6th-8th graders).
While in Denver, Rabbi T developed a solution to retaining post Bnei Mitzvah students in Sunday school by creating a Sunday Sports school. Blending both Sports and Judaism the students were engaged and excited to continue their Jewish journey even after "graduation." He also taught in Denver's Jewish day school in the middle school and high school. Another impressive accomplishment of his was opening for the world acclaimed comedy act David and Leeman.
Rabbi T studied in Telshe Yeshiva here in Wickliffe.  While living in Israel he studied in the Aish HaTorah world center just opposite the Western Wall in Jerusalem. He received his rabbinic ordination from the Chief Justice of the Supreme Rabbinical Court of Jerusalem.
Rabbi T along with wife Elana have two cute daughters Rikki and Devora.