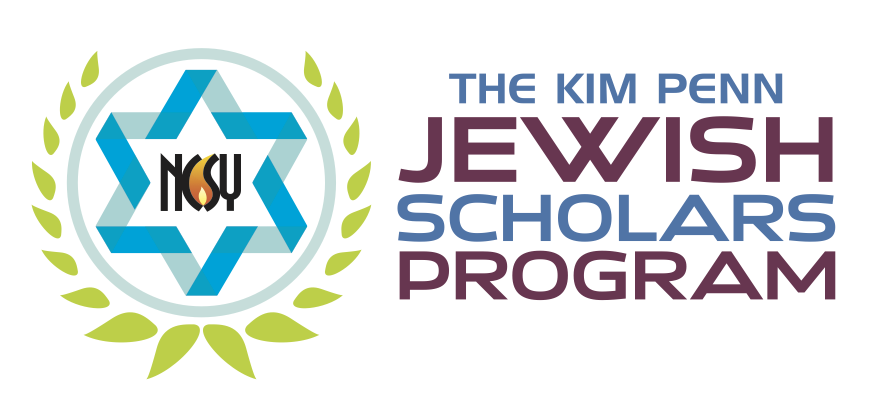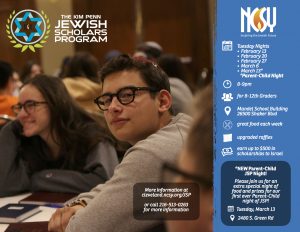 The Kim Penn Jewish Scholars Program is the premier social and educational program for Jewish teens in Cleveland. Scroll down for all the information in detail. A tremendous thank you to the Penn family for their support for this important program!
Green Road Synagogue, 2437 S. Green Road
no RSVP necessary… we'll see you there!

What is the Kim Penn Jewish Scholars Program?
The Kim Penn Jewish Scholars Program is NCSY's premier program for Jewish teens. It is an inclusive, fun and relaxed environment to meet people, get good food, with the incredible opportunity to learn from the depth of Jewish knowledge. Not only will you have an amazing and memorable experience at JSP, but you'll get lots of cool free swag and an opportunity to earn a scholarship for a trip to Israel! Call us for more information.
Who is it for?
The Kim Penn Jewish Scholars Program is for Jewish High School teens (8th-12th Grades) who are interested in having a fun and exciting time, who want to invest their time in meaningful experiences and want to learn more about what Jewish knowledge has to offer them.
What does it look like?
8pm – Doors are open and we have great food and snacks set up for teens to settle in and hang out.
8:15- Teens break out into discussion groups with their friends and are led by community mentors through thoughtful packets of deep Jewish text.
8:50- An invited profesional or scholar from the Cleveland Jewish community addresses the teens on their outlook on life and being Jewish.